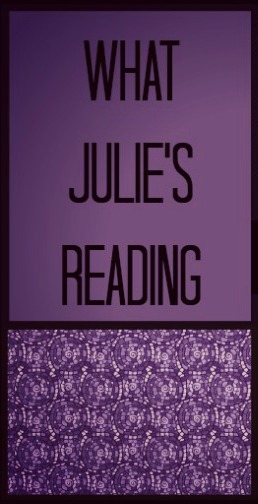 Like many of you, I follow several author Facebook pages. One of my all time favorite things is when someone asks what other books readers recommend. I read so much that it is always nice to have an idea of where to go next. Sometimes, this isnt such a good thing, not that the recommendations are bad, but that they are for a new series. I am famous for "trying" a new author only to get sucked in and find a week has passed, I haven't written more than 2,000 words, but I have read all fifteen of the books in so-and-so's series. That happened to me a lot this year! I sat down and tried to make a list of just the top ten books I had read this year and couldn't do it. So, here is a list of the top ten (ok fifteen!) books/series I have read –mystery, romance and romantic suspense – in no particular order. There is no way to pick one over the others. I tried to restrict them to only those that had a release in 2014. There were several others I wanted to put on the list, but I just ran out of room!
Marie Force – Green Mountain
If you love large families and small towns, this is a series for you. Be prepared, the second book 'I Want to Hold Your Hand' had me in tears one second and laughing out loud the next. I think I cried more while reading this book than any other I have ever read.
Lilliana Hart – JJ Graves Mysteries
Mysteries have been a part of my life since I was nine and began reading Nancy Drew and The Hardy Boys. As I grew up, I learned to like a little romance with my mystery. Lilliana Hart does a fantastic job of combining the two. JJ is a quirky character that you can't help but find interesting. And Jack Lawson – holy smokes! – talk about the whole package rolled into one person. The fourth book –Down and Dirty – was released December 2 and was well worth the wait.
Kathleen Brooks – Women of Power
I have been a fan of Kathleen Brooks since she released the Bluegrass Brothers series. She continues to live up expectations with the release of the first two books in her new series Women of Power. The series follows the Simpson sisters as they embark on their careers – and dominate in their fields – all while finding true love. This series is a refreshing break from the 'secretary-falls-for-sexy-boss' theme that tends to run through romance novels. The women are truly strong characters and hold their own – without needing to be rescued. Well, okay, so Bree needed to be rescued…but not like you think! Try it, you won't be disappointed. Oh, and be prepared to laugh! Kathleen Brooks had a wicked sense of humor and it comes through in her characters! I was reading the second book while on the treadmill and had to stop so I could laugh hysterically over some of the internal character dialogue.
Jayne Ann Krentz – River Road
Wow! This is a stand-alone book that I found on a free list. It sat in my library for about two months before I finally had time to read it. What was I thinking, waiting so long? This was a great read. The pace kept you hooked. And the body in the….oh, wait, I don't want to ruin it. Read it – you'll love it. I have her on my list to purchase more of her books…when I have more time to read.
Julieanne Reeves – Razing Kayne
I learned of this book from another author. It was written by a woman who passed away leaving behind a family with small children. The book is her debut novel, and after reading it there is no doubt she had such a promising future ahead of her. There is mention of a second book, which sounds fantastic, though no release date is set for it, and I don't know that there ever will be. The story was passionate, heartbreaking, and redeeming. It stayed with me for days after I finished.
Melanie Shawn – Crossroads series
Again, this is one I started because of a free first book. Her name came up several times in recommendations from other readers, so I downloaded the first book…and let it sit in my library for over a month…. When I finally did read it, I enjoyed it – so much so that I downloaded all the rest in the series. I have to say that reading them back-to-back was probably not the best way to do it. I noticed several repetitive characteristics between the characters that became distracting and sometimes made me forget which hero/heroine I was reading about. But, if you have several other books you are reading and want to pepper these among them, I highly recommend them.
Marie Force – Fatal Series
I tried to pick only one of Marie Force's series to put on the list, but there is just no way to do that. If there is one author I read that I enjoy every single thing she writes, it's Marie Force. Book seven of this series –Fatal Jeopardy – was released this year, with book eight coming in January 2015. The characters are unforgettable and you can't help but cheer, cry, laugh, and scream with and for them. As the cases get more dangerous, the romance gets steamier. I look forward to loft time ever time a new book is released!
Cherise Sinclair – Shadowlands and Dark Haven
Disclaimer: these two series are classified as erotica. If you can't handle seriously hot sex – of a BDSM nature – move on. The first book came to me as a 'daily deal' through Amazon and I was hooked. It was the first BDSM book I read, and I only read it to see it from an author's perspective – then I got hooked. I lumped these two series together because I read them back-to-back and it wasn't until I had read them a second – and in the Shadowlands case, a third –time that I began to separate them in my mind. I definitely prefer the Shadowlands series over Dark Haven – well…since my latest reread, I can't really say that anymore… The Shadowlands series really took off for me with the fourth book. It brought in an element of suspense that carried through the next four stories. Regardless, these books have great storylines that go beyond the sex and really engage the reader.
Mariah Stewart – The Chesapeake Diaries
I have been a fan of Mariah Stewart since long before the takeoff of the ebook. My paperback library has every one of her traditionally published books, and I have read them all numerous times. As a reader, she was the first author that I found who did a fantastic job of weaving characters from one book to the other, while still establishing new characters and storylines. When I picked up the first Chesapeake Diaries book, I was expecting a suspense plotline, as usual. It didn't disappoint, but it also established a quaint little town and allowed the series to morph into more of a romance series. I have patiently waited for each new book and have never been disappointed.
Suzie O'Connell – Northstar Angels
I'm not sure how I ran across this series, but I am so glad I did. This is another case of a small town with memorable characters. I loved that the series jumped forward to cover the story of one of the children introduced in the first book. There is now a spin-off series called The Hammond Brothers, which has the first two books released – they are just as good. And it was so nice to revisit Northstar and the characters I fell in love with.
Lynn Raye Harris – Hostile Operations Team (H.O.T) Series
Well, like the name implies, these are H.O.T.! The series follows a group of special operations soldiers as they complete missions and rescue people, all the while finding love. All are short reads, but well worth it – great for a quiet afternoon.
Melody Anne – Billionaire Bachelors
I'm not usually a fan of the "billionaire finds love with poor woman who needs rescuing" scenarios. But this series has a twist – namely Joseph Anderson – the meddling father of said billionaires who is determined to find his sons true love. His shennigans keep you laughing and rooting for him succeed. And it is quite amusing to see his successful sons fall prey to his scheming.
Marie Force – Gansett Island series
I know, I know, you're thinking Marie Force…again? But I told you, there is nothing this woman writest that is bad…. This series has grown to twelve books and is still going strong. I can reread these books back to back to back and then start all over again and never get tired of them. Her facebook page is overrun with thousands of others saying the same thing. There are some books I like more than others in the series, but you really can't pass up the ones you like less because so much happens to the secondary characters that you don't want to miss a moment of their lives. I was fortunate enough to go to the Reader Weekend that Marie Force hosted in the spring and got to see the real life Gansett Island. I didn't even need a tour guide – her depictions of the buildings and surroundings were so spot on that I could identify which building on the island inspired the setting in the book. Warning: you will laugh, cry, cringe, and fall in love with this series – you have been warned!
Anne Marie Novark – Diamondback Ranch Series
If you love cowboy romance, this is the series for you. It has everything from land feuds, to forbidden love, to long lost love, to happily-ever-after. Need I say more
J.S. Scott – The Billionaire's Obsession
The second and third book of this series are probably my favorite – again because I am not really a 'damsel in distress' fan. Also, because I like a little suspense in my reading, so the third book really hit the mark. I have kept with the series because the characters are well developed and it is so great to see how their lives shape up throughout the books.
I hope you have enjoyed reading my favorites from the year and I wish I could have made a Top 100 – there were easily enough books to fill it! What were your favorites from this year?