The Only Wolf (Devil Mountain Shifters Book 1)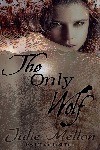 Adala Reger is searching for answers. Her parents were killed in an automobile accident that should have claimed her too. But somehow she survived. Now she is left on her own wondering how and why she turns into a wolf. To make matters worse, she is getting weaker. No longer able to work, and with the insurance money from her parents running out, she heads to Alaska – toward the only clue in her parents left her as to her real identity and destiny.
Dirk has taken over as the leader of the pack of shifters on the Seward peninsula in Northwest Alaska. Struggling to keep his clan safe is his number one priority, especially with the neighboring pack constantly threatening their borders. When Adala arrives, the last thing he expects is to find his mate.
Can they survive the invasions? Does Adala's past hold answers to why the neighboring pack is attacking?

Second Mate (Devil Mountain Shifters Book 2)
Walther is happy for his friend, really he is. The only problem is that, with Dirk bonded, he is the only one without a mate. Walther lost his mate ten years ago in the incessant war waged by the enemy pack. Now, his wolf is destined to be alone. Trying to hide his depression and loneliness, Walther dives into his duties as General of the pack – including guarding the visitor from the enemy pack. Surely one little female can't be that much trouble.
Sascha is the last cub born to her pack, and the last one ever to be born if she can't find a way to convince the rival pack to let her have access to their lair. But first she has to convince her father that allowing her to proceed with a diplomatic solution is the way to go. Her father would rather continue the war and further deplete their numbers. But is going into the enemy's lair the best solution, or has she bitten off more than she can chew?
History says a wolf mates for life. But what happens when the sparks fly for a second time?

Bear to Bond (Devil Mountain Shifters Book 3)
As a teen, Ursel witnessed the explosion of her parents' relationship and the eventual death of her father. Determined that she will never endure that pain, she has sworn off mating. As the first female alpha of the polar bear pack, she lives a full life leading and helping others. Then Harald crosses her path…
Harald has spent his life as part of a pack that has no future. Their clan is slowly dying out and there is no one left for him to bond with. When his pack merges with their former enemies, he watches as all his friends find mates. Then he catches Ursel's scent and knows she is the one.
Can Harald convince Ursel to take a chance on their bond? Or will she deny their bond and continue to live a life of loneliness?