I Dream of Weenie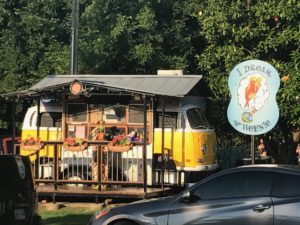 The most difficult thing in the world for me is naming things. I blame this on my father – after all, he was going to name me Walter if I'd been a boy. Now, that's not a bad name, per se, until you combine it with my last name. Walter Mellon – I'd have been the laughing stock of the playground! So, you see, I think I inherited the inability to be creative with naming things – people, places, pets – basically anything that needs a title.
As a reader, I always notice naming trends in books. You know what I mean – matching characters "Adam and Amanda" or "Chris and Christa" – even when siblings have the same letter to start their names (19 Kids and Counting, anyone?). I have to admit that I'm guilty of this as a writer. Sadly, I know real families who have done this to their kids. I guess that means that even if it sounds corny, people do this in real life.
My new series has a family of eight – yes, eight! – siblings, and they are all named for nature. It makes sense when you know more about the history of the story, so just hang tight and you'll be able to read about it soon!
 In the mean time, have a laugh at one of the most creative names I've run across in a while. This is a hotdog stand in East Nashville – I Dream of Weenie…a romance author's sense of humor can be a little warped.